You are here
Airbnb adds local activities, ramps up security
By AFP - Nov 22,2016 - Last updated at Nov 22,2016
SAN FRANCISCO — Airbnb expanded beyond home sharing services to letting travellers dive into local happenings, enhancing security measures in the process.
In what it described as the most significant development in the company's eight-year history, Airbnb launched Trips, tools that tourists can use to book local offerings or happenings on Thursday.
"Until now, Airbnb has been about homes," co-founder and Chief Executive Brian Chesky said in a statement.
With Trips, Airbnb seeks to bring together "where you stay, what you do, and the people you meet", he added.
Trips launched with three categories: experiences, places and homes. Airbnb planned to eventually add flights and services.
Hidden gems
Experiences will provide access to "hidden gems", such as violin making in Paris or marathon running in Kenya, that perhaps only could be learned about from local residents, according to Airbnb.
"Having already transformed where people stay when they travel through people-powered hospitality, Airbnb is taking this same people-focused approach to the rest of the trip and, in doing so, providing a way for people to make money from their passions and interests," the company said.
Experiences were described as handcrafted activities led by local experts.
Trips launched with about 500 experiences in a dozen cities, including San Francisco, Havana, Paris, London, Tokyo and Seoul.
Airbnb also said it is adding Insider Guidebooks that feature recommendations from neighbourhood insiders about bars, restaurants, parks, cafés and attractions.
The company has partnered with a restaurant booking platform with the intention of adding an option to book tables from inside the Airbnb application.
Another potential revenue-generating feature being added was the ability of local businesses to host events for Airbnb guests to get together.
A new Trip Itinerary feature provides a timeline for booking accommodations and activities.
"Airbnb's vision is to ultimately cater for every aspect of a trip," the company said.
Checking ID
The Trips launch came with the introduction of a new identity authentication process in which hosts and guests of "experiences" will be asked to submit scans of official government identification along with photos of themselves to confirm who they are.
"Having a more robust standard of authenticating identity will make the Airbnb community stronger," the company said.
The new identity authentication step was required for all Experiences users, and was being tested for home bookings, according to Airbnb.
The San Francisco-based start-up said in September that it took in $555.46 million through a private funding round that launched in late July and remained open, according to a filing with the US Securities and Exchange Commission.
The funding round had the potential to reach $850 million and valued Airbnb at $30 billion, a source close to the company told AFP at the time.
Money raised was expected to be used to fuel growth and international expansion of Airbnb.
Related Articles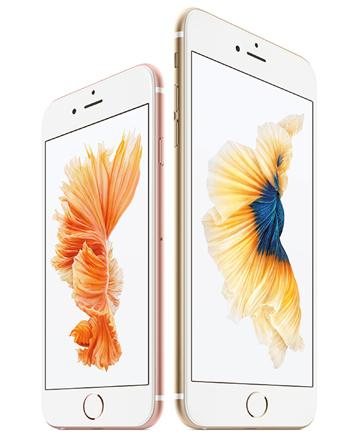 Sep 11,2015
SAN FRANCISCO — There were new iPhones of course.
Aug 03,2014
Have you yerdled yet? This isn't a funky mix of yodeling and hurdling, but a new way to shop online — for next to nothing.
Aug 29,2015
SAN FRANCISCO — Apple has announced plans for a new product event September 9 in San Francisco, where the giant tech company is expected to
Newsletter
Get top stories and blog posts emailed to you each day.