You are here
Volkswagen presents new low-price electric car
By AFP - Mar 18,2023 - Last updated at Mar 18,2023
Visitors take photos of the new ID 2 electric car model, during its presentation at the Congress Centre in Hamburg on Wednesday (AFP photo)
HAMBURG — German auto giant Volkswagen on Wednesday unveiled a new budget electric vehicle, as the competition in the EV sector revs up.
The ID. 2all model, with front-wheel drive and a range of up to 450 kilometres, will be priced under 25,000 euros ($26,300) when it hits the European market in 2025, the manufacturer said.
It is one of 10 new electric models the company plans to roll out by 2026 as it sharply boosts investment in electrification and digitisation.
Volkswagen said the new models would give it "the widest range of electric vehicles compared with its competitors" with the aim "to achieve an electric car share of 80 per cent in Europe".
"We are implementing the transformation at pace to bring electric mobility to the masses," VW Passenger Cars CEO Thomas Schaefer said in a statement.
Thomas Schmall, a member of VW's board of directors, said the company was confident it could maintain the low price point through "economies of scale" achieved with high sales volume.
Volkswagen had said on Tuesday it would invest 122 billion euros in the shift towards electric vehicles over the coming years.
"As early as 2025, every fifth vehicle sold worldwide is expected be one with an all-electric drive," the group said.
VW said "a major reason" for the spending increase was its push to build a series of battery factories, as well as expenses linked to securing raw materials for batteries.
It plans to focus its spending efforts over the coming years on "growing its presence in the North America region".
The company also wants to increase its competitiveness in key market China, where it has fallen behind US rival Tesla and local manufacturers of electric cars.
In 2022, battery-powered cars accounted for a record seven percent of the VW group's deliveries, amounting to just over 572,000 units globally.
VW expects EVs to make up around 10 percent of its car sales in 2023.
Related Articles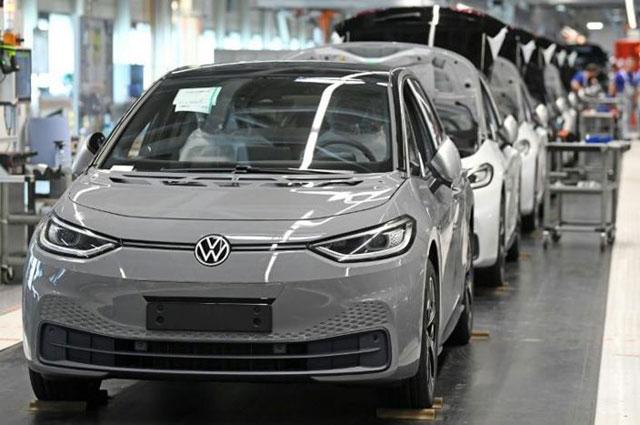 Mar 25,2021
FRANKFURT — When Volkswagen chief executive Herbert Diess joined Twitter in January, he used his first tweet to warn pioneering electric car maker Elon Musk that he was coming after him.
Jan 27,2022
TOKYO — The Nissan auto alliance said on Thursday it will invest more than $25 billion in electric vehicles over the next five years, markin
Jan 04,2022
OSLO — Nearly two-thirds of all new car registrations in Norway in 2021 were electric vehicles (EVs), an industry body said on Monday, a fig