You are here
Troubled airbag maker Takata plummets on bankruptcy fears
By AFP - Jun 23,2017 - Last updated at Jun 23,2017
This file photo taken on January 13 shows the logo of the Japanese auto parts maker Takata displayed at a car showroom in Tokyo (AFP photo)
TOKYO — Takata suffered another crushing collapse on Thursday, plummeting more than 50 per cent on fears the airbag maker at the centre of the auto industry's biggest-ever safety recall is headed for bankruptcy.
The Tokyo-based car parts giant, facing lawsuits and huge recall-related costs over a bag defect linked to at least 16 deaths globally, has tumbled for four straight days.
It is now worth less than a quarter of its value from just a week ago when a report by Japan's leading Nikkei business daily said it would seek bankruptcy protection and sell its assets to a US company.
At Thursday's close, the embattled stock had plummeted 55 percent to 110 yen ($1) from a day earlier.
"The shares are going to keep falling because the only buyers are day traders hoping to lock in gains from fluctuations in the price," Hiroaki Hiwata, a strategist at Toyo Securities, told AFP earlier.
Another Nikkei report on Thursday said Takata, with liabilities exceeding one trillion yen, would file for bankruptcy protection as early as Monday.
Takata's major automaker clients reportedly support the bankruptcy filing plan.
The scandal-hit airbag firm and some of its car customers are facing legal claims they knew about the problem and kept silent about it.
Millions of vehicles produced by some of the largest firms, including Toyota and General Motors, are being recalled because of the risk that an airbag could improperly inflate and rupture, potentially firing deadly shrapnel at the occupants.
The ultimate cause of the malfunctions has not yet been identified, but three factors are suspected: a chemical component, ammonium nitrate, that responds poorly to humidity; extreme climatic conditions, such as heat and high humidity; and faulty design.
'No decision'
Takata issued a brief statement on Thursday that said "no decision of any kind has been made" on a bankruptcy filing.
A filing would clear the way for American autoparts maker Key Safety Systems, owned by China's Ningbo Joyson Electronic, to take over the firm's operations, the Nikkei has said.
Takata's US-based unit TK Holdings is also expected to file for Chapter 11 bankruptcy.
Nearly 100 million cars, including about 70 million in the United States, were subject to the airbag recall, the largest in auto history, over the defective Takata airbags.
Takata has already agreed to pay a billion-dollar fine to settle lawsuits in the United States over its airbags, and the company was heavily criticised for staying largely silent as the crisis grew.
"They should have been more upfront with the public and their customers in the early days to tackle this problem and take it more seriously," said Hans Greimel, Asia editor for the Automotive News.
"In Japan you have that mentality...of trying to solve things in-house, reduce the embarrassment, get through it quietly and correct it for the future but don't make a scene.
"I think that's (been) changing over the years but it's still evident in cases like this."
The scandal has involved almost every major global automaker, including top client Honda, which has already written down huge costs linked to the crisis.
The new company created under Key Safety would reportedly buy Takata's operations and continue supplying airbags, seat belts and other products.
The downsized Takata would remain responsible for recall-related liabilities, the Nikkei said.
Little-known outside Japan, Takata was founded in 1933 as a textile company that evolved into an automotive parts giant selling airbags in the eighties.
It has dozens of plants and offices in 20 countries, including the United States, China and Mexico.
The airbag division has accounted for some 40 percent of its total revenue.
Related Articles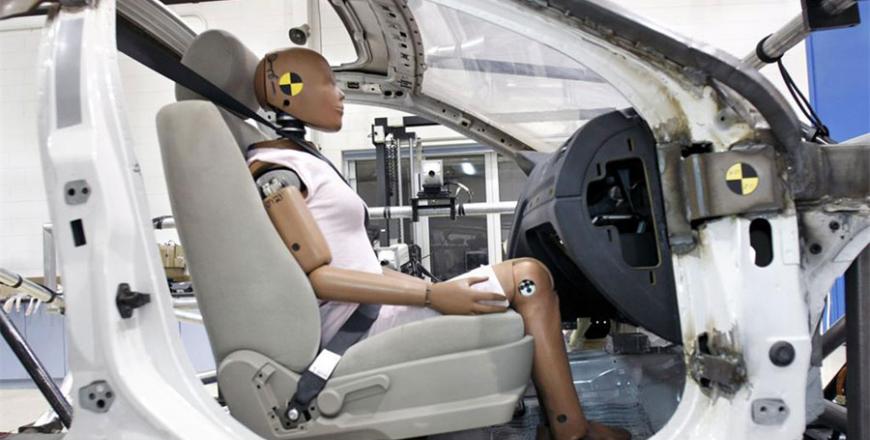 May 25,2015
TOKYO — Toyota vowed to help pinpoint the cause of a defect in airbags used in more than 50 million vehicles worldwide, saying the aut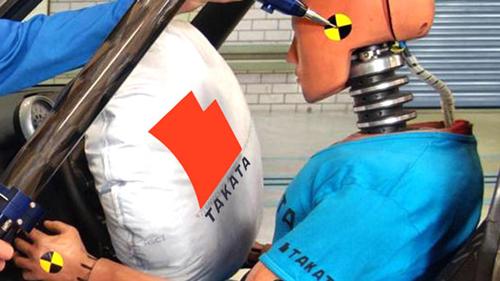 Mar 07,2016
DETROIT — Scientists hired by the auto industry have determined that multiple factors — including moisture and high humidity — can cause som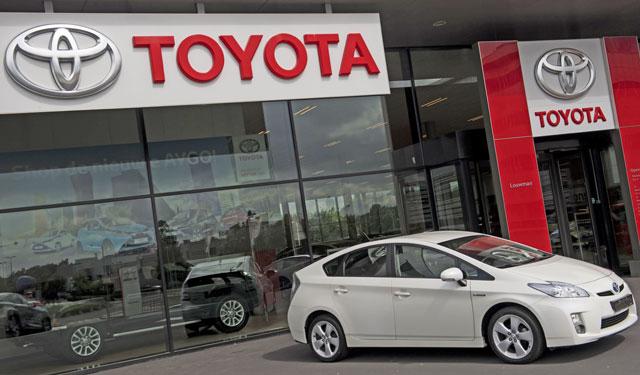 Jun 29,2016
WASHINGTON/TOKYO — Toyota Motor Corp.
Newsletter
Get top stories and blog posts emailed to you each day.