You are here
Transparency row drove Stiglitz to quit Panama Papers committee
By AFP - Aug 07,2016 - Last updated at Aug 07,2016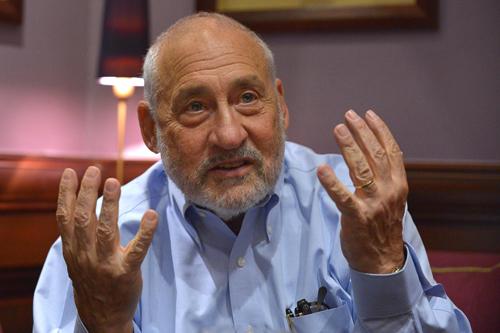 This file photo taken on August 31, 2015 shows Nobel Prize-winning US economist Joseph Stiglitz during an interview in Paris, France (AFP photo)
GENEVA — Nobel-winning US economist Joseph Stiglitz and Swiss anti-corruption expert Mark Pieth said Saturday that a dispute over transparency had prompted them to quit a panel on reforming Panama's finance sector.
The pair quit the committee — set up by the Panamanian government in a declared bid to reform the country's tarnished financial services — on Friday.
In a statement, Stiglitz and Pieth said "we believe that it's essential that our findings be made public and that independent committee members shall be allowed to speak freely about our findings, recommendations and beliefs".
"It is not possible in our view that a committee aimed at improving transparency be anything less than fully transparent."
The statement said that, in their letter to the Panamanian government, the pair believed restrictions on defining the scope of their work, on speaking freely and on guarantees that the commission report would be released, were "tantamount to censorship".
The so-called Panama Papers scandal erupted in April, when media outlets around the world published details of murky offshore financial dealings gleaned from 11.5 million leaked documents from Panamanian law firm Mossack Fonseca.
The leaks put a host of high-profile politicians, celebrities and sports stars in the hot seat over their assets in tax havens.
Scrambling to clean up its image, Panama created a seven-member expert committee to recommend reforms on strengthening the transparency of its legal and financial system.
Comprising four Panamanian and three foreign experts, it is scheduled to report to the Panamanian president and government by the end of 2016 .
Stiglitz, a professor at Columbia University in New York who won the Nobel Prize in 2001, was named as its head.
In an initial meeting in June, the committee agreed that the Panamanian government had to publish the report, Stiglitz and Pieth said.
But in late July, Stiglitz and Pieth received a letter from the government saying that only the president of Panama could decide on whether to publish.
"We had a problem with the government of Panama, not with the other members of the group," Pieth, a law professor at Basel University, told AFP.
"The government makes promises but there is no follow-through, there's no implementation. The government of Panama is under pressure from the business world — it's pulling back."
In their statement, Pieth and Stiglitz said the "seemingly irreconcilable divergences" were such that, in their view, the committee "should disband".
However, they congratulated Panama for some of the measures it had carried out.
These include the signing of an agreement with the United States for swapping bank data about depositors and for committing to OECD standards on the automatic exchange of tax information from 2018.
But, they warned, "Global standards on transparency are rapidly increasing".
If Panama fails to keep pace, the country faces "substantial potential damage to [its] reputation and its place within the international community".
The Panamanian government said earlier that Stiglitz and Pieth had resigned over "internal differences" but gave no further details.
Related Articles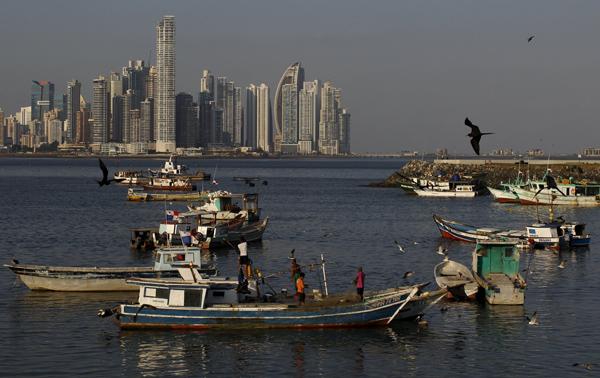 Apr 07,2016
PANAMA CITY — Argentine President Mauricio Macri became the latest world leader caught in the storm of the so-called Panama Papers Thursday
Apr 07,2016
GENEVA — Swiss police raided the headquarters of European football body UEFA on Wednesday following the latest revelations of a web of Panam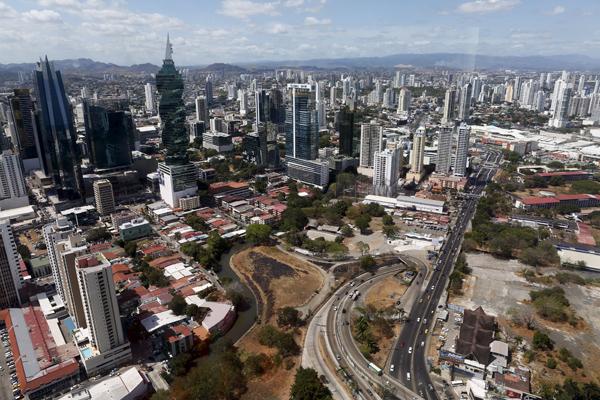 Apr 07,2016
BERN/GENEVA — Banking watchdogs across Europe have begun checking whether lenders have ties to a massive document leak from Panama that show
Newsletter
Get top stories and blog posts emailed to you each day.