You are here
Sharp announces $1.86b loss, plans thousands of job cuts
May 14,2015 - Last updated at May 14,2015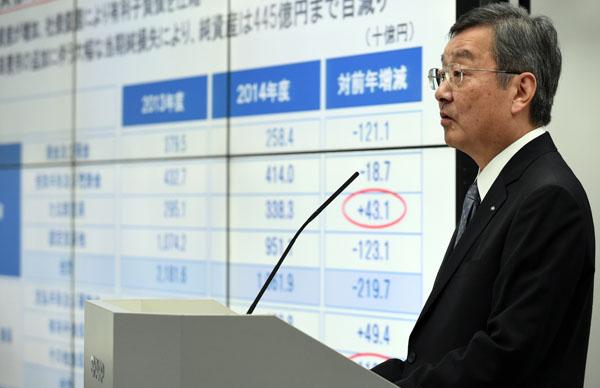 TOKYO — Japanese electronics giant Sharp on Thursday said it was cutting thousands of jobs in a fresh turnaround plan to keep it afloat as the struggling firm posted a bigger-than-expected $1.86 billion annual loss.
The 222 billion yen net loss, much bigger than an earlier 30 billion yen forecast, came as Sharp said it would cut about 10 per cent of its 49,000-strong global workforce, including 3,500 jobs in Japan.
The firm said it hoped to swing to an 80 billion yen operating profit in the current fiscal year, but it did not give a net profit forecast.
The embattled Aquos-brand maker said it would sell the building that houses its Osaka headquarters to raise cash, roll out unspecified pay cuts, and launch a drastic capital reduction plan to wipe away huge losses.
Sharp, a major Apple supplier and leader in screens for smartphones and tablets, also said it would issue 200 billion yen worth of new shares with no voting rights to Mizuho Bank and Bank of Tokyo-Mitsubishi UFJ as part of its bid to repair a badly damaged balance sheet.
"Our company is facing an extremely difficult situation," President Kozo Takahashi told reporters. "By implementing these structural reforms, we believe we can see a concrete path toward recovery."
Sales in the last fiscal year fell 4.8 per cent 2.78 trillion yen, Sharp, indicated.
On Monday, the company lost more than a quarter of its market value following reports that it was planning a drastic capital reduction and the sale of preferred shares, spooking investors who worried about their holdings being diluted.
The stock lost 0.99 per cent to close at 200 yen on Thursday in Tokyo, before its results were released.
Sharp, like rivals Sony and Panasonic, has been working to move past years of gaping deficits, partly caused by steep losses in its television unit, which has been hammered by competition from lower-cost rivals particularly in South Korea and Taiwan.
The trio have launched huge restructuring plans with Panasonic emerging as the leader as it focuses less on consumer products and more on goods sold to other businesses.
Last month, Panasonic said that its annual profit soared 49 per cent, crediting its lesser-known auto parts unit and lower costs.
Sony, by contrast, booked a $1.1 billion annual loss, but said it expects to swing back to profitability in the current fiscal year as it emerges from a painful corporate makeover.
Separately, Hitachi said Thursday that its annual profit fell, owing to a one-off surge a year earlier, but it forecast a rebound this year.
The Japanese conglomerate, which sells everything from lifts to nuclear plants, said its net profit was down 8.9 per cent at 241.3 billion yen ($2 billion) in the 12 months to March, largely due to year-earlier gains it booked from a reorganisation of its thermal power generation unit.
Operating profit in the just-ended year rose nearly 12 per cent to 600.48 billion yen on sales of 9.76 trillion yen, up 2.1 per cent, Hitachi indicated, crediting strong demand for its lifts in China and strong sales of auto parts and electronics products.
For the year to March next year, Hitachi estimates it will post a 310 billion yen net profit on sales of 9.95 trillion yen, under newly adopted accounting rules.
In February, Hitachi said it would buy the rail and traffic signal businesses of Italy's Finmeccanica, in a deal that could reach more than $2 billion as it looks to take on global rail giants.
The acquisition was expected to push up Hitachi's annual rail-related sales to more than 400 billion yen, about half that of Canada's Bombardier, Siemens of Germany or France's Alstom.
Related Articles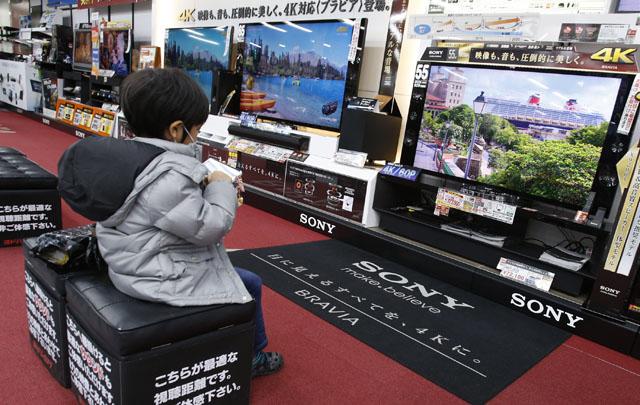 Feb 07,2014
Sony warned Thursday it would book a $1.08 billion annual loss as it cuts 5,000 jobs and exits the stagnant PC market this year, indicating that the once-mighty electronics giant struggles to reinvent itself in the digital age.
Nov 19,2017
TOKYO — Embattled Japanese conglomerate Toshiba said on Sunday it plans to raise $5.3 billion by issuing new shares, a move aimed at avoidin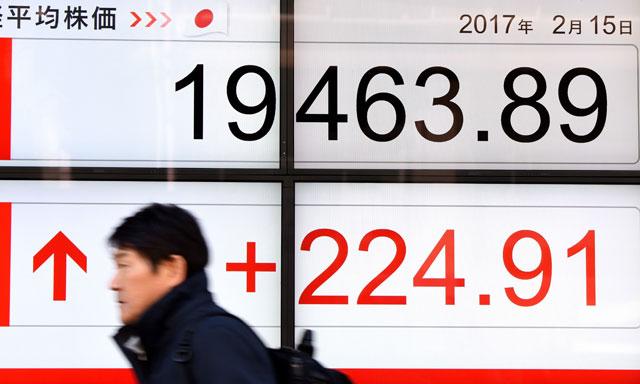 Feb 15,2017
Tokyo — Tokyo stocks jumped on a weak yen Wednesday as Federal Reserve boss Janet Yellen signalled that US interest rates could rise at any
Newsletter
Get top stories and blog posts emailed to you each day.