You are here
Orange Jordan celebrates Marigny's achievements, welcomes Mansour as new CEO
By JT - Mar 29,2023 - Last updated at Mar 29,2023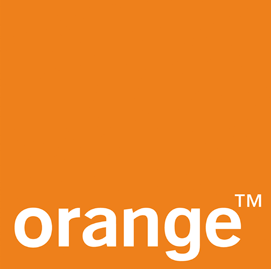 AMMAN — The board of directors of Orange Jordan, represented by Shabib Ammari, invited several ministers, key figures, and media representatives to an iftar banquet to celebrate Orange Jordan's achievements, led by Thierry Marigny, the company's CEO who is leaving after five years, according to a statement from the company.
The board also welcomed the new CEO, Philippe Mansour, who will join officially on April 1.
During the iftar banquet, Ammari thanked Thierry Marigny for his contributions to Orange Jordan and its vital role in driving progress in the Kingdom.
Ammari highlighted some of the company's most notable achievements under Thierry's leadership, such as digital transformation, the agreement with the Telecommunications Regulatory Commission to pave the way for 5G, the Orange Solar Farms project, and the company's active role during the COVID pandemic.
Orange Jordan's corporate social responsibility strategy witnessed "massive developments" over the past years, including the launch of the Orange Digital Village in Amman, Aqaba, and other governorates.
The company's free digital programmes expanded to more than 50 locations across Jordan to empower youth for the job market and entrepreneurship.
Marigny thanked Orange Jordan's board of directors, executive committee, partners and guests. "I am happy with Orange's achievement and positive impact in Jordan, digitally and socially, and I am certain that the company will continue to move forward under the new CEO," he said.
As the Chief Strategy Officer of the Orange Group and Chief of Staff to the Group CEO, Mansour has significant expertise in the telecom market. He holds a master's degree in engineering from the Ecole Polytechnique and hold the title of Engineer in Chief of the French Corps des Mines.
Mansour occupied several roles in the industrial, telecommunications and energy sectors, and in high-level public administrations, such as the Budget Directorate, the Treasury and the Permanent Mission of France to the United Nations in New York before joining the Orange Group in 2018.
Newsletter
Get top stories and blog posts emailed to you each day.