You are here
Oil tops $60
By Reuters - Feb 14,2015 - Last updated at Feb 14,2015
NEW YORK — Oil closed up for a second straight week on Friday after another drop in the US rig count, and Brent crude hit a 2015 high above $60 a barrel, but market skeptics cautioned the rally could fade because supplies keep coming.
Many traders and analysts believe there is a global oversupply of nearly two million barrels per day (bpd) of crude oil. They say little has changed fundamentally to explain the price rebound of the past two weeks.
The number of oil drilling rigs in the United States fell last week to its lowest since August 2011, data showed on Friday. But the market's reaction was relatively tepid compared with the past two weeks when prices spiked on declining rig counts.
"I think people are starting to understand to a certain point that, even if rig counts go down, it's not going to affect production in the short term. It's going to take a few months for that to happen," said Tariq Zahir, managing member at Tyche Capital Advisors in Laurel Hollow in New York.
US crude inventories have swelled to record highs of nearly 418 million barrels, government data showed earlier this month.
Brent settled the session up $2.24, or nearly 4 per cent, at $61.52 a barrel. It rose a 6 per cent on the week and 15 per cent month-to-date. Brent's gains increased last week after its front-month contract switched on Thursday at a premium.
Oil prices more than halved between June and January as a global glut pushed Brent from a summer peak above $115 to a near six-year low under $46.
"Naturally, when prices fall that much within that short a time, you're likely to have a severe rebound as well, though speculators are possibly adding more fuel on the way up now," said Phil Flynn, an analyst at the Price Futures Group in Chicago.
Some traders attributed Friday's strength to an unexpected acceleration in eurozone economic growth in the final quarter of 2014. The bloc's largest member, Germany, grew at more than twice the expected rate.
Market bulls were also betting that cuts in exploration budgets will help mop up some of the excess supply.
Separately, the world's three big energy agencies are forecasting higher demand for the Organisation of Petroleum Exporting Countries (OPEC) crude oil this year, a sign the producing nations' strategy to let prices fall is starting to win them back market share from rivals who are cutting output.
After an oversupply of world oil sent prices tumbling in 2014, top OPEC exporter Saudi Arabia urged fellow members not to prop up the market and to try to knock out competing sources like US shale, which, because it has higher production costs, had to cut output when prices fell.
In reports last week, the International Energy Agency (IEA) and OPEC have raised by at least 200,000 bpd their estimates of demand for OPEC crude in 2015, while the US government's Energy Information Administration (EIA) (EIA) forecasts OPEC will pump 140,000 bpd more.
At the same time, data suggesting a forthcoming economic recovery has raised hopes for improving oil demand: Eurozone economic growth accelerated unexpectedly in the final quarter of 2014 as the bloc's largest member, Germany, expanded at more than twice the expected rate.
"The main three monthly oil market reports...sent encouraging signals," said Daniela Corsini, analyst at Intesa Sanpaolo. "On average, their estimates of the call on OPEC crude have been increased significantly."
Those estimates also indicate that lower oil prices, which have prompted shale oil and other oil producers to cut spending, are also forcing them to cut supplies.
OPEC officials have expressed cautious optimism about the price recovery and noted signs of higher demand.
Saudi Arabia's Oil Minister Ali Al Naimi discussed a "relative improvement in the market in terms of an increase in demand and the stability of prices in the current period" last week with Algeria's justice minister, the official Saudi news agency SPA reported.
OPEC pumps about 30 million bpd of crude, roughly a third of the world's daily requirement. Rising demand for OPEC oil is generally taken as a bullish sign in the oil market.
Still cautious
On Monday, OPEC forecast demand for its oil this year would average 29.21 million bpd, up 430,000 bpd from its previous prediction.
The IEA, which advises the United States and other industrialised countries, moved its forecast in the same direction on Tuesday, albeit by a more modest upward revision of 200,000 bpd to 29.4 million bpd.
Also on Tuesday, the EIA in its report forecast OPEC will produce 30.05 million bpd in 2015, up from its previous projection of 29.91 million bpd.
"I do believe demand is in a much better shape than we feared before and already expected right now," said Eugen Weinberg, oil analyst at Commerzbank.
"All kinds of signs of demand being above expectation are already in place. Especially in the US, where we had a real boom in registrations of pickups and SUVs and everything else," he added.
Still, this has yet to translate into more bullish global oil demand estimates from the three forecasters. Instead they raised their these forecasts only slightly or kept them unchanged.
David Fyfe, a former IEA official and now head of research at trading house Gunvor, also noted the common thread of the monthly supply and demand balances but was cautious on whether the oil rout was over.
"Certainly the balances have all moved in the same direction, acknowledging that several months of $50 oil is going to cause a supply side reaction and I wouldn't disagree with that," he said.
"But it is still a little too early be calling a floor for prices having been reached. I think we're going to have a pretty choppy, pretty volatile first half," Fyfe added.
Related Articles
Dec 13,2014
Crude oil markets fell 3 per cent or more to plumb new five-year lows on Friday after the world's energy watchdog forecast even lower prices on weaker demand and larger supplies next year.
Jan 20,2016
LONDON — Unseasonably warm weather and rising supply will keep the crude oil market oversupplied until at least late 2016 and could push the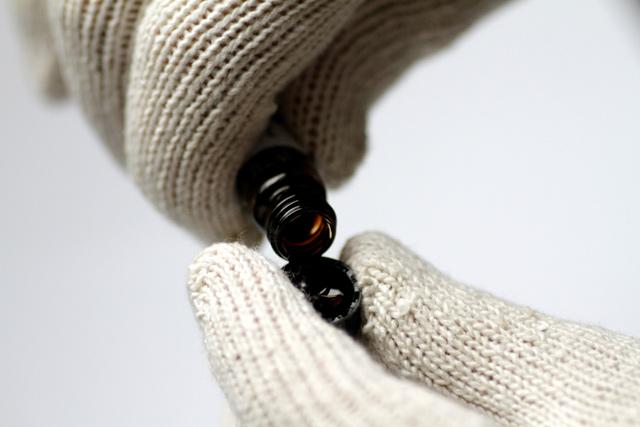 May 09,2018
NEW YORK — Oil prices rose more than 2 per cent on Wednesday, climbing to near three-and–a-half-year high.The rise came in the aftermath of
Newsletter
Get top stories and blog posts emailed to you each day.