You are here
Oil prices on the rise after US quits Iran deal
By Thomson Reuters Foundation - May 09,2018 - Last updated at May 09,2018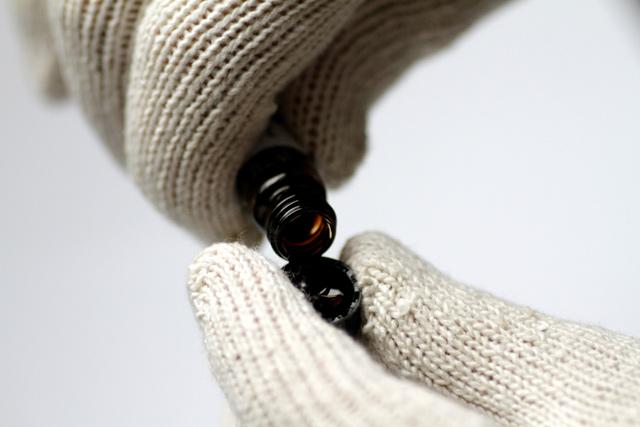 Crude oil is poured from a bottle in this illustration photo on June 1, 2017 (Reuters file photo)
NEW YORK — Oil prices rose more than 2 per cent on Wednesday, climbing to near three-and–a-half-year high.
The rise came in the aftermath of US President Trump's decision to abandon a nuclear deal with Iran and his announcing the "highest level" of sanctions against Iran, a member of the Organisation of the Petroleum Exporting Countries (OPEC).
Ignoring pleas by allies, Trump on Tuesday pulled out of a 2015 international deal with Iran, making investors nervous about rising risks of conflict in the Middle East and about oil supplies in a tight market.
The United States will likely reimpose sanctions against Iran after 180 days, unless some other agreement is reached.
Brent crude futures rose $2.02 to $76.87 a barrel, a 2.7 per cent gain, by 10:52am EST (14:52 GMT). The session high of $77.43 a barrel was the highest since November 2014.
US West Texas Intermediate crude futures rose 2.6 per cent, or $1.79 to $70.85 a barrel.
Prices extended gains after US Energy Information Administration (EIA) data showed that domestic crude inventories fell 2.2 million barrels in the latest week, far exceeding forecasts for a decrease of 719,000 barrels.
The EIA report helped lift US gasoline futures to $2.1674 a gallon, the highest since Hurricane Harvey sent prices surging in August. US heating oil futures surged to $2.2258 a gallon, the highest since February 2015.
Crude stocks at the Cushing, Oklahoma, delivery hub rose 1.4 million barrels, EIA said.
Iran reemerged as a major oil exporter in 2016 after international sanctions against it were lifted in return for curbs on its nuclear programme. The country, the third-biggest producer of crude within OPEC, exported about 2.6 million barrels per day (bpd) in April.
Analysts' estimates of the possible reduction in Iranian crude supplies as a result of any new US sanctions range from 200,000bpd to 1 million bpd.
Investment bank Goldman Sachs said in a note that Trump's announcement brought upside risks to its forecast that Brent crude will hit $82.50 a barrel by the summer.
Several refiners in Asia said they were seeking alternatives to Iranian supplies.
A number of countries have already cut reliance on Iranian oil, as well as other "traditional" sources of supply, due to a surge in cheaper US crude exports.
Volumes jumped for all key crude oil futures contracts as investors took new positions and refiners hedged to protect themselves from higher feedstock prices.
Saudi Arabia said it would work with other producers to lessen the impact of any shortage in oil supplies. The country has been leading efforts since 2017 to withhold production to prop up prices.
Kuwaiti Oil Minister Bakhit Al Rashidi said his country will work with OPEC and non-OPEC oil producers to limit impact of any possible shortage in supplies, state news agency KUNA reported.
Related Articles
Apr 08,2015
Oil prices fell towards $57 a barrel on Wednesday after the largest weekly build in US crude inventories since 2001 and as Saudi Arabia reported record output in March.
Aug 19,2015
LONDON — Global oil prices tanked Wednesday to a 6.5-year low as a surprise jump in US crude inventories signalled weak demand in the world'
Jan 20,2016
LONDON — Unseasonably warm weather and rising supply will keep the crude oil market oversupplied until at least late 2016 and could push the
Newsletter
Get top stories and blog posts emailed to you each day.