You are here
Negotiators fail to reach NAFTA deal, Trump launches new attack
By Thomson Reuters Foundation - May 12,2018 - Last updated at May 12,2018
US Trade Representative Robert Lighthizer walks towards reporters ahead of a meeting with his Canadian and Mexican counterparts to discuss talks on modernising the NAFTA trade deal, in Washington, DC, US, on Friday (Reuters photo)
WASHINGTON — Senior American, Canadian and Mexican officials ended on Friday a week of talks without a deal to modernise the North American Free Trade Agreement (NAFTA). Instead, they agreed to resume negotiations soon, ahead of a deadline next week issued by US House of Representatives Speaker Paul Ryan.
The failure to secure a quick deal underscores uncertainty over the agreement, which US President Donald Trump on Friday said "has been a horrible, horrible disaster for this country".
Trump, who blames the 1994 pact for US manufacturing job losses to lower-cost Mexico, often threatens to walk away unless the other two member countries agree to major changes.
After meeting for barely half an hour on Friday, the top Mexican and Canadian politicians involved in the talks to update the agreement made it clear that big differences remained.
Canadian Foreign Minister Chrystia Freeland said officials would continue working in Washington while ministers returned home for consultations.
"We plan to meet again as needed, which I think will be soon... The negotiation will take as long as it takes to get a good deal," she told reporters after the meeting.
Pressure to reach a deal increased this week after Speaker Ryan said he needed to be notified of a new NAFTA by May 17 to give the current Congress a chance of passing it.
US Trade Representative Robert Lighthizer has said he wants a deal in place soon to avoid potential political problems stemming from Mexico's July 1 presidential vote and US midterm congressional elections in November.
In a statement, Lighthizer said the United States was ready to continue working with Mexico and Canada but made no mention of a deadline.
Friday's talks were the first involving all three of the top officials in the NAFTA negotiations —Freeland, Mexican Economy Minister Ildefonso Guajardo and Lighthizer — since the latest round started on Monday.
Mexico has not agreed to a US proposal to boost North American content for autos made in the NAFTA region, one of the main sticking points. Guajardo said his team tried hard during the week to bridge the gap.
"We're not going to sacrifice the quality of an agreement because of pressure of time," he said.
Financial markets are nervous about the damage a US withdrawal could inflict on the highly integrated North American economy. Canada's central bank governor and other policymakers complain that uncertainty over the pact is hitting business investment.
Guajardo, who wants to reach an agreement on all the principal aspects of a modernised NAFTA before sealing a new deal, says plenty of other issues were outstanding.
Drafting new rules of origin governing what percentage of a car needs to be sourced from the NAFTA region to avoid tariffs has been at the center of the talks.
It forms a key plank of the Trump administration's aim to boost jobs and investment in the United States.
Officials and industry sources say the three sides have been gradually narrowing their differences on autos.
However, several other major issues are still unresolved, including US demands for a sunset clause that would allow NAFTA to expire if it is not renegotiated every five years, and elimination of settlement panels for trade disputes.
Related Articles
Feb 16,2015
A Jordanian-Mexican committee held a series of meetings on February 9 and 10 as the first round of negotiations to sign a free trade agreement (FTA) between the two countries.
Dec 04,2017
BEIJING — Visiting Canadian Prime Minister Justin Trudeau and Chinese Premier Li Keqiang signed three trade agreements on Monday as Ott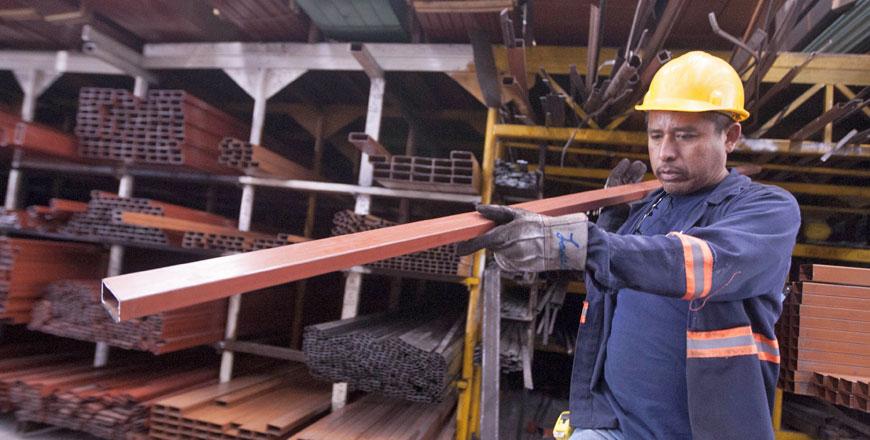 Jun 02,2018
WHISTLER, Canada — The EU on Friday launched its first counteroffensive against Washington's punishing steel and aluminum tariffs while the
Newsletter
Get top stories and blog posts emailed to you each day.