You are here
Japan's Takeda clinches $62b deal to buy drugmaker Shire
By Reuters - May 08,2018 - Last updated at May 08,2018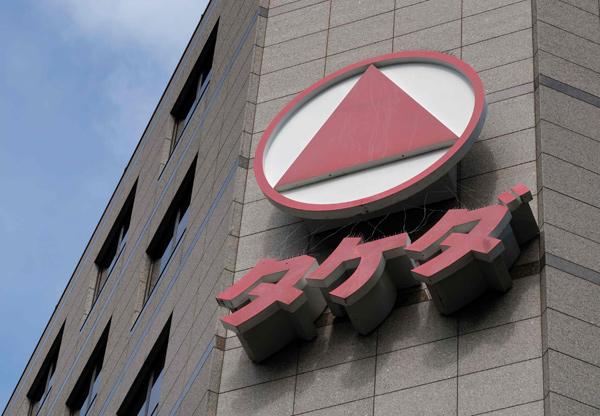 In this photo taken on April 25, the logo of Japanese drugs maker Takeda Pharmaceutical is displayed at the company's Tokyo office in Tokyo (AFP file photo)
LONDON/TOKYO — Takeda Pharmaceutical agreed to buy London-listed Shire for £45.3 billion ($61.50 billion) on Tuesday, marking the biggest deal yet in a wave of transactions sweeping the drugs industry.
The acquisition — assuming it wins the backing of shareholders — will be the largest overseas purchase by a Japanese company and propel Takeda, led by Frenchman Christophe Weber, into the top ten rankings of global drug makers.
The tie-up crowns a hectic few months of M&A activity as big drug makers look to improve their pipelines by bringing in promising medicines developed by younger companies.
The enlarged group will be a Japanese national champion in pharmaceuticals and a leader in gastroenterology, neuroscience, oncology, rare diseases and blood-derived therapies, used for serious conditions such as haemophilia.
The agreement came on the last day for Takeda to make a firm bid. Shire had rejected four previous offers, due to price concerns and the fact that the Japanese company is proposing to pay for much of the acquisition in stock.
The final deal is approximately 46 per cent cash and 54 per cent stock, leaving Shire shareholders owning around half of the combined group.
Shire investors will receive $30.33 in cash and either 0.839 new Takeda shares or 1.678 Takeda American depositary shares for each share, the companies said, valuing the offer at £48.17 a share based on the latest price and exchange rate.
That is a 60 per cent premium to the price before Takeda first declared its interest six weeks ago.
Shire's shares were trading 4 per cent up on the previous close at just over £40 by 10:00 GMT, still well under the agreed price and indicating that some uncertainty remains.
"I think it is a good deal for Shire shareholders but not everybody may think that. However, the risk is that if shareholders vote this down then the shares are going to go down a lot," said Polar Capital Fund Manager Dan Mahony, who owns both Shire and Takeda stock.
The deal must get the support of 75 per cent of Shire's voting shareholders. While some of them do not want to hold Takeda paper, Weber told reporters he believed investors would back the transaction.
"Their board and our board is confident that both shareholders will see the benefit of the acquisition," he said.
Jefferies analysts said they expected the shares to trade at a relatively wide discount to the offer, given investor unease over the large stock component and the fact that the deal is not expected to close until the first half of 2019.
The deal also needs two-thirds approval from Takeda shareholders.
Related Articles
Apr 19,2018
LONDON — Oil surged on Thursday close to 3.5-year peaks on simmering Mideast tensions and keen US demand, while London stocks rose with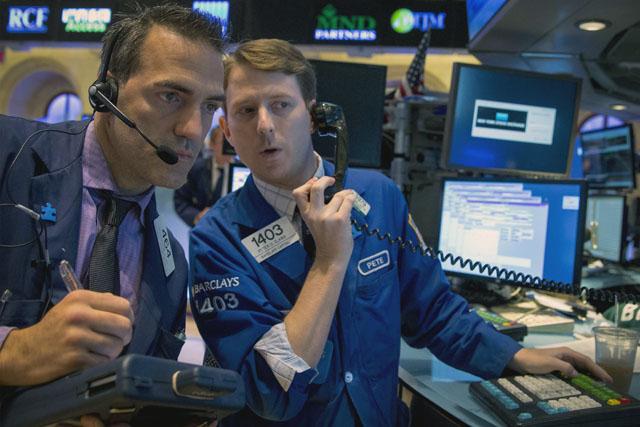 Oct 15,2014
A sell-off in European stocks accelerated on Wednesday, with a key index suffering its biggest one-day slide in nearly three years as investors slashed exposure to risky assets on mounting worries about global growth.
Jul 28,2015
LONDON — Hikma Pharmaceuticals is buying Boehringer Ingelheim's US generic drugs business for about $2.65 billion in cash and stock, th
Newsletter
Get top stories and blog posts emailed to you each day.