You are here
India forecasts 7.5 per cent growth
By AFP - Jan 29,2018 - Last updated at Jan 29,2018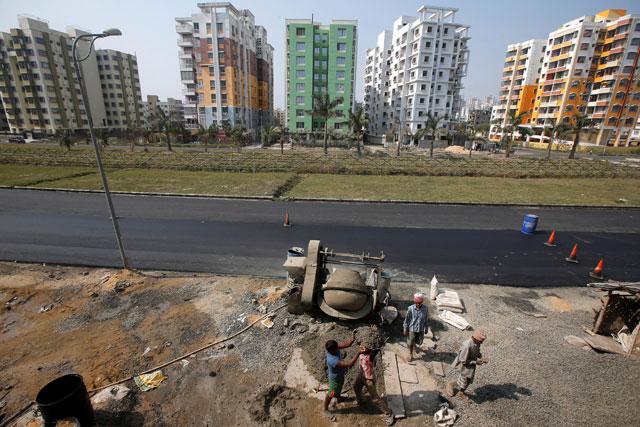 Labourers work at the construction site of a residential complex on the outskirts of Kolkata, India, on Monday (Reuters photo)
NEW DELHI — India said on Monday it expects economic growth to rise to between 7 and 7.5 per cent in the next fiscal year as the negative impact of two controversial reforms diminishes.
The economy is expected to grow 6.75 per cent this fiscal year on the back of a recovery in the second half, the government said in its economic report released before the annual budget.
Growth has been hit by the introduction of a new national goods and services tax (GST) last year and by a controversial 2016 move to withdraw all high-value banknotes from circulation.
The economy has also been helped by a rise in exports, the government's chief economic adviser Arvind Subramanian told reporters.
"Growth is picking up because the temporary impact of demonetisation and GST have dissipated, corrective actions have been taken and the government is injecting a fair amount of demand," he said.
"The direction is very good. The level is still below potential. But in terms of directionality, the economy seems to be picking up quite nicely, quite robustly," Subramanian said.
Prime Minister Narendra Modi swept to power in 2014 on a promise to attract foreign investment and create jobs for a burgeoning youth population.
In its report, the government said creating employment for young people would remain a key priority before a general election that must be held by May next year.
It also expressed concern about falling rural incomes, saying climate change was having an adverse impact on farm yields.
"Climate change could reduce annual agricultural incomes in the range of 15 per cent to 18 per cent on average, and up to 20 per cent to 25 per cent for unirrigated areas in India," it said.
Less than half of India's farmland is irrigated, with the rest reliant on rainfall.
Related Articles
Dec 20,2014
India's finance minister appealed to opposition parties Saturday to cooperate in passage of economic reform legislation, warning otherwise Asia's third largest economy "will miss the bus" again.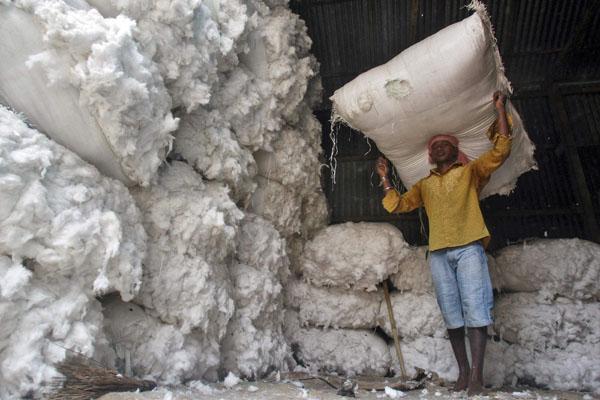 Feb 10,2015
For Indian business, the government and the central bank, data revisions that have transformed the country's $2.1 trillion economy into one of the world's fastest growing are too good to be true.
Feb 29,2016
NEW DELHI — India's government pledged billions of dollars to help struggling farmers and boost the rural economy as it unveiled its annual
Newsletter
Get top stories and blog posts emailed to you each day.