You are here
'Halal tourism' emerges as businesses serve Muslim travellers
By AP - Oct 21,2015 - Last updated at Oct 21,2015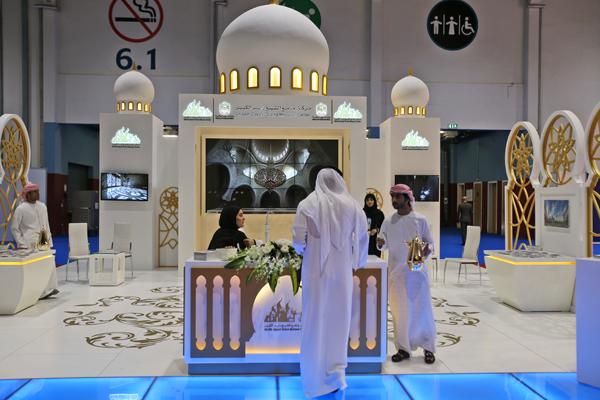 In this October 19 photo, an exhibitor offers traditional Arabic coffee to a visitor at the Sheikh Zayed Grand Mosque boot during the opening day of The World Halal Travel Summit & Exhibition in Abu Dhabi, United Arab Emirates (AP photo)
ABU DHABI, United Arab Emirates — A rental company in Orlando, Florida, is offering "halal vacation homes" with curtained pool decks and rooms with prayer mats and copies of the Koran.
A British company's app lists gourmet restaurants serving halal meat in London and Dubai, while a Boston-based developer's app offers travel guides for 90 cities with local prayer times and a compass pointing Muslims towards Mecca for daily prayers.
The so-called "halal tourism" market was once seen as a niche revenue stream, limited to pilgrimages like the multibillion-dollar a year revenue stream generated by Muslim travelers to Mecca.
But now there's a movement in the tourism industry to widen the "halal tourism" market to cater to Muslim travellers worldwide, particularly those from wealthy Gulf Arab states.
Travellers from Saudi Arabia, Kuwait, Qatar, the United Arab Emirates, Bahrain and Oman will spend $64 billion travelling this year and are expected to spend $216 billion by 2030, according to a 2014 study for the travel tech company Amadeus.
The study found that, on average, a traveler from these countries spends around $9,900 per trip outside the Gulf. For Emiratis, the figure reaches $10,400.
Reem Al Shafaki, a senior associate at the advisory firm Dinar Standard, said Ritz-Carlton Hotels in Dallas and New York offer a good example of what hotels are doing to better serve Muslim guests.
They provide halal meals upon request, have Middle Eastern chefs on staff, offer rooms with spaces that allow for gender-segregated settings and have trained frontline staff on other cultural norms.
Dinar Standard has conducted webinars for Marriott Hotel staff on how to take care of Muslim guests, but Al Shafaki says the hospitality industry can also market to Muslims without alienating non-Muslims.
"What some hotels and destinations are doing is that they're using the term 'family friendly'," she said at a conference this week in Abu Dhabi, which brought people from across the budding industry to explore the topic.
Halal in Islam literally means that which is permissible. Observant Muslims typically avoid alcohol and areas where there can be excessive nudity, like beaches and nightclubs. For women who adhere to Islam's modest dress code, swimming can pose a challenge. That means resorts that offer gender-segregated beaches and pools have an advantage.
Roberto Silva of Florida Reality Investments says the company took 50 of its rental properties and outfitted them with a few changes, like curtains around the pool deck, to make them more comfortable for their many Gulf Arab customers, who often travel as large families to Orlando for several weeks at a time and want to be near Disney World and other parks.
"I would love to do more... Los Angeles and San Diego, there are a lot of people going there, and also New York," he said from his stand at the World Halal Travel Summit and Exhibition in Abu Dhabi.
Along Turkey's southern coast, several all-inclusive resorts have expansive private beaches and pools for women. One resort even built a structure in the sea to keep people on boats from catching a glimpse.
Malaysia is also aggressively seeking more Muslim tourists, promoting itself as "Muslim-friendly Malaysia" in brochures at the Abu Dhabi conference.
Elnur Seyidli, the chairman of a website called Halal Booking, says his company has served 43,000 customers from 75 countries. The website can filter requests to find hotels that do not serve any alcohol, or hotels that only serve alcohol in some restaurants.
For meat, which should be slaughtered according to Islamic rules, the website offers filters ranging from food that is all halal, or halal meat available upon request.
"It's about permissibility... Nothing is 100 per cent halal in my opinion and nothing is 100 per cent non-halal," he told an audience at the summit. "Even for individual travellers for different trips, requirements may change."
For those not interested in a shawarma (grilled meat) wrap on the go, Halal Gems is an app that lists gourmet halal eats in London and Dubai. The app's founder Zohra Khaku says she's raised money by charging listed restaurants an annual fee.
In Dubai, though, the challenge isn't so much finding halal food, but finding the best gourmet options, or as she calls it, "curated halal dining".
Irfan Ahmad is another app developer tapping into the Muslim market. His app, called Irhal, lists sightseeing and shopping as well as maps for mosques and halal restaurants. It also comes with a compass to help Muslims find the direction of prayer towards Mecca.
The app, available in both English and Arabic, has been downloaded more than 25,000 times, he said, and covers 90 cities worldwide, ranging from Amsterdam and Athens to Beijing and Bangkok, as well as US cities like Los Angeles, Chicago, Houston, New York and Washington DC.
The idea was sparked by his personal struggles finding halal food in Europe, as well as not knowing when it was dawn or dusk in different cities, which affects Muslim prayer times. He's looking for around $1 million in investment to expand and include more cities.
"Just like any start-up, one of the biggest challenges is funding ourselves," he said. "We've been able to fund the entire project on our own by bootstrapping."
Related Articles
Jul 12,2014
Prayer rooms, hijabs made from local silk and even halal-certified whale meat are appearing in Japan as tourism bosses wake up to the demand from Muslim travellers.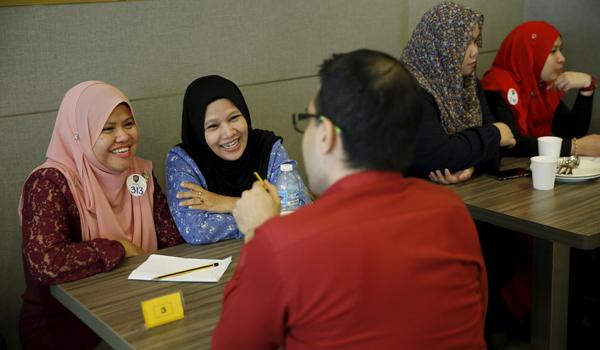 Oct 07,2015
DUBAI — The halal economy is set to grow as the world's Muslim population expands and more products are certified to comply with Islamic sha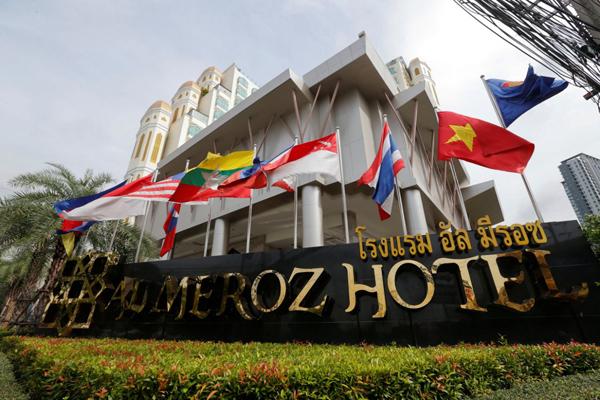 Aug 30,2016
BANGKOK — Predominately Buddhist Thailand has opened its first halal hotel as hopes to attract more Muslim visitors and boost one of the few
Newsletter
Get top stories and blog posts emailed to you each day.