You are here
Fujitsu, Lenovo agree to PC merger
By AFP - Nov 02,2017 - Last updated at Nov 02,2017
A product of Lenovo is displayed during a news conference on the company's annual results in Hong Kong on May 26, 2016 (Reuters photo)
TOKYO — Japan's Fujitsu said on Thursday it had agreed to merge its struggling PC business with Lenovo, giving the Chinese computer giant a controlling share of the business.
Tokyo-based Fujitsu said it had "decided to formally sign a deal" with Lenovo, the world's largest PC maker, and the government-backed Development Bank of Japan (DBJ) on a "strategic partnership" to develop and sell PCs.
Lenovo will hold 51 per cent of the shares in Fujitsu's PC subsidiary, while the DBJ will hold 5 per cent, Fujitsu said in a statement.
The deal should allow Fujitsu to pour more resources into its profitable IT services operations, while also pushing ahead with a sweeping restructuring programme that will see 3,200 job cuts.
The decision came after Fujitsu said last month it was in talks with Lenovo over a potential deal, which pushed Fujitsu shares up by 7.8 per cent.
After the announcement however, Fujitsu shares were trading down 2.44 per cent at 874.1 yen.
The company had been in talks with Toshiba and Vaio to merge their once high-flying personal computer businesses, but those negotiations failed to result in a deal.
Once-mighty Japanese firms have struggled in the face of stiff competition from lower-cost rivals overseas, including in China and South Korea.
Related Articles
Jan 30,2014
Google has agreed to sell Motorola to Chinese technology giant Lenovo for $2.91 billion, after a lackluster two-year effort to turn around the smartphone maker it bought for $12.5 billion.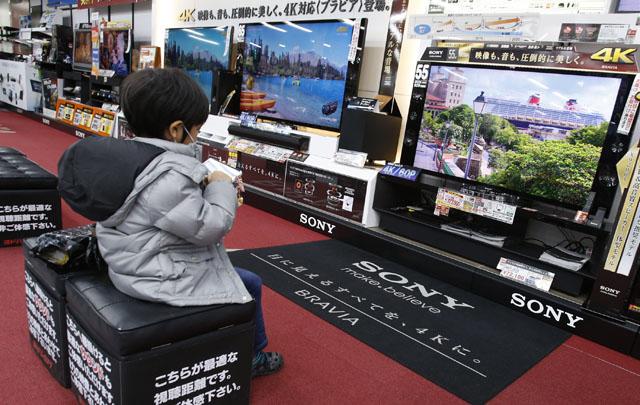 Feb 07,2014
Sony warned Thursday it would book a $1.08 billion annual loss as it cuts 5,000 jobs and exits the stagnant PC market this year, indicating that the once-mighty electronics giant struggles to reinvent itself in the digital age.
May 14,2015
Some 2.5 million mobiles are shipped to Jordan annually, with demand expected to surge in the next five years, according to China-based international technology company Lenovo. 
Newsletter
Get top stories and blog posts emailed to you each day.