You are here
With eye on 2024, Biden takes shot at high US drug prices
Gov't chose 10 drugs for Medicare to be able to negotiate price
By AFP - Aug 30,2023 - Last updated at Aug 30,2023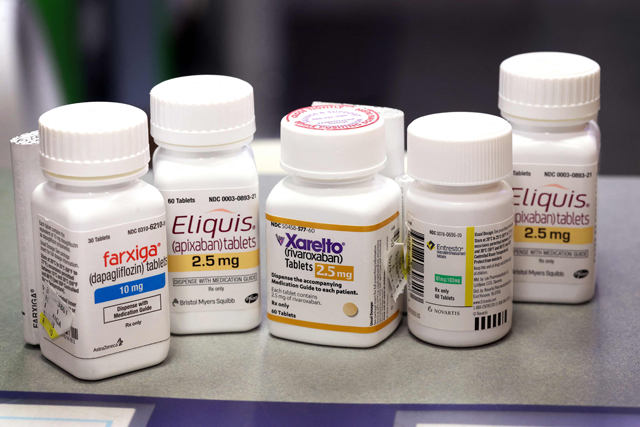 In this photo illustration, Farxiga, Xarelto, Entresto and Eliquis are made available to customers at the New City Halsted Pharmacy on Tuesday in Chicago, Illinois (AFP photo)
WASHINGTON — US President Joe Biden, who is campaigning for reelection with a heavy focus on easing voters' financial woes, on Tuesday launched a bid to lower the cost of certain prescription drugs — a move Big Pharma pledged to continue battling in court.
"Millions of Americans are forced to choose between paying for medications they need to live, or paying for food, rent, and other basic necessities. Those days are ending," the Democratic president pledged in a statement.
Later, in a White House speech, Biden said pharmaceutical giants were "hoping the courts will do what Democrats in Congress wouldn't do: protect their exorbitant profits and keep negotiations from happening".
Using new powers under last year's Inflation Reduction Act, a major legislative package of energy transition policy and social reforms, the US government has chosen 10 drugs for which Medicare, the health insurance scheme for people over 65, will be able to negotiate the price.
Medicare has previously not been able to negotiate drug prices, which has resulted in US drug costs being higher than "any other major economy in the world", Biden said.
The United States pays on average 2.5 times more for prescription drugs than countries such as France, according to a study by the Rand Corporation.
According to the US government, senior citizens last year had to spend a total of $3.4 billion out of their own pockets to buy the 10 drugs targeted in the list, which include treatments for blood clots, diabetes, heart problems, psoriasis and blood cancers.
White House officials would not specify how much cost-cutting they were expecting to see from the negotiations, but Biden cited the government's ability to get drug prices for veterans that were "50 per cent less than Medicare".
Under the IRA, the federal government can continue to add more drugs each year to its negotiating list.
The pharmaceutical industry has opposed Medicare price negotiations for decades, and several companies have already announced lawsuits against the action.
One of the treatments on the initial list, the anticoagulant Eliquis (apixaban), is used by more than 3.7 million Medicare beneficiaries.
The laboratory that manufactures it, Bristol Myers Squibb, says that Medicare beneficiaries who are prescribed this drug "are currently able to get it with relatively low out-of-pocket costs at an average of $55 per month", and claims that Biden's initiative puts that "at risk".
The Johnson & Johnson group, which produces two of the drugs on the list, said that the reform would "constrain medical innovation, limit patient access and choice, and negatively impact overall quality of care".
2024 in view
With the change in prices not set to take place until January 2026, the immediate political benefit for Biden is uncertain.
The 80-year-old president, whose reelection bid has struggled to find much enthusiasm, is counting on announcements like the one made Tuesday, as well as a measure to freeze the price of insulin at $35 a month for many Americans, to bolster his campaign
Biden often touts his relentless optimism, and on Tuesday again criticized talk by Republican White House candidates — especially former president Donald Trump — of US "decline."
"Better days are coming," he promised.
Related Articles
Mar 30,2015
UnitedHealth Group said Monday it will acquire smaller rival Catamaran for $12.8 billion, in a move they said would give them more pricing power in the pharmacy benefits business.
Nov 07,2021
WASHINGTON — Democrats rescued US President Joe Biden's domestic agenda on Friday, passing a "giant" infrastructure package that is one of t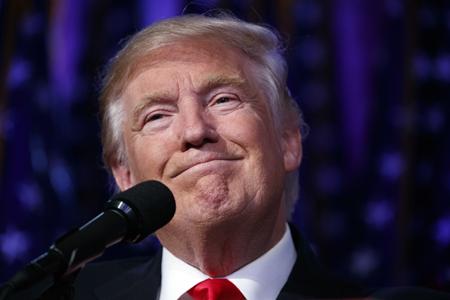 Nov 10,2016
Donald Trump won the presidency by pledging to restore a vanished and golden economic era, when growth roared, factory jobs flourished and A