You are here
Britain to help reform Saudi economy
By AFP - Apr 05,2017 - Last updated at Apr 05,2017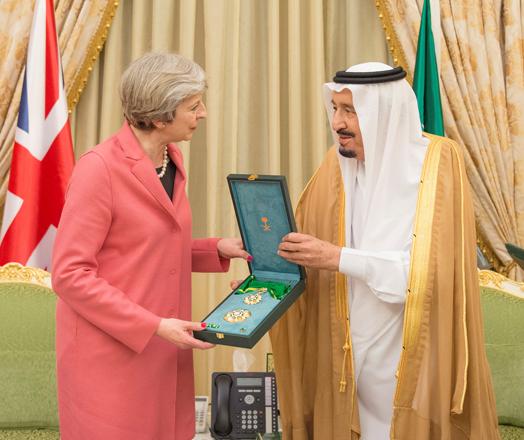 Saudi Arabia's King Salman Bin Abdulaziz Al Saud honours British Prime Minister Theresa May in Riyadh, Saudi Arabia, on Wednesday (Reuters photo)
RIYADH — Britain said on Wednesday it would help Saudi Arabia to diversify its oil-dependent economy as British Prime Minister Theresa May visited the Gulf kingdom.
May and Saudi King Salman held talks focused on "bilateral relations and cooperation" as well as "regional and international developments", the official news agency SPA said.
A statement from May's office said she would discuss with the monarch "tax and privatisation standards to help Saudi Arabia diversify its economy and become less reliant on oil".
Saudi Arabia faces a significant budget deficit with billions of dollars in debts to private firms, largely in the construction business, after a drop in global oil prices by about half since 2014.
Britain will also assist Riyadh in "building a reformed Ministry of Defence" and reviewing defence capabilities, the statement said.
May's visit to the oil-rich kingdom came as she seeks to secure investment and trade after Britain officially started a two-year countdown to leave the European Union.
The premier pitched the London bourse as a venue for the expected listing of oil giant Saudi Aramco, Bloomberg news cited an unnamed British official as saying.
May also held a private meeting with Energy Minister Khaled Al Falih, the official said.
Back home, the premier has also come under harsh criticism for her visit to the ultra-conservative kingdom.
She has faced calls at home to raise rights issues with the kingdom's leaders, primarily over Britain's arms sales to a Saudi-led military coalition battling Iran-backed rebels in Yemen since March 2015.
Saudi Arabia has bought more than $5 billion (4.7 billion euros) worth of arms from the United States and Britain since then, the Stockholm International Peace Research Institute think-tank says.
On Tuesday, May held talks with a string of officials including Saudi Crown Prince and Interior Minister Mohammed Bin Nayef and Defence Minister Mohammed Bin Salman, who is second in line to the throne.
The British premier also met Sarah Al Suhaimi, the first woman to head the Saudi stock exchange and a Saudi investment bank, and Princess Reema Bint Bandar, head of the women's section at the General Authority for Sports.
As part of its economic diversification strategy, Saudi Arabia has announced plans to increase women's participation in the workforce from 22 to 28 per cent by 2020.
Related Articles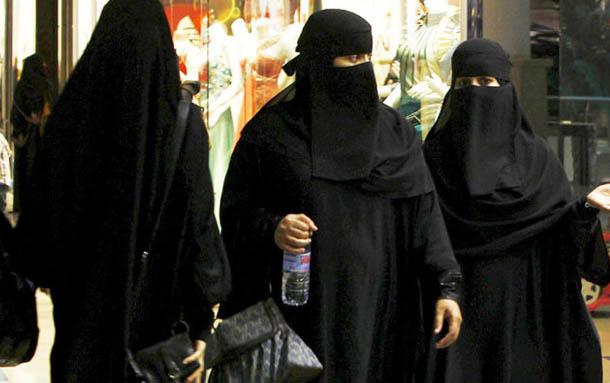 Jul 20,2017
BEIRUT — An Algerian biomedical engineer is on a mission to make it easier for women to find work in Saudi Arabia by creating the first job-
May 08,2016
RIYADH – The new energy minister of Saudi Arabia, the world's biggest oil exporter, on Sunday pledged continuity in the kingdom's oil policy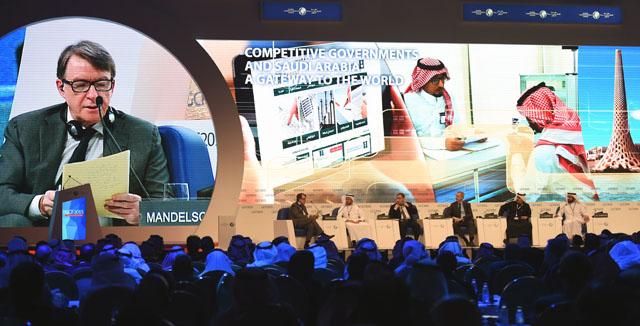 Jan 27,2015
Saudi Arabia's new leadership will push forward efforts to diversify the growing but oil-dependent economy, while easing procedures for investors, senior officials said on Monday.
Newsletter
Get top stories and blog posts emailed to you each day.