You are here
Brent oil plunges below $62 a barrel
By Reuters - Dec 13,2014 - Last updated at Dec 13,2014
NEW YORK — Crude oil markets fell 3 per cent or more to plumb new five-year lows on Friday after the world's energy watchdog forecast even lower prices on weaker demand and larger supplies next year.
Benchmark Brent oil settled at below $62 a barrel and US crude slumped to under $58 to extend Thursday's landmark fall below $60.
Surging crude inventories in the United States and top oil exporter Saudi Arabia's reiteration that it will not cut production had roiled prices over the last two days despite data pointing to strong US economic recovery.
On Friday, the Paris-based International Energy Agency (IEA) which coordinates the energy policies of industrialised countries, cut its outlook for demand growth in 2015, triggering another collapse.
The IEA slashed its outlook for global oil demand growth for 2015 by 230,000 barrels per day (bpd) to 900,000 bpd on expectations of lower fuel consumption in Russia and other oil-exporting countries.
It predicted that oil-producing nations outside of the Organisation of Petroleum Exporting Countries (OPEC) will add to global supplies. It also expected prices to fall further.
"That's just more bad news for the oil markets," said Andrew Lipow, president of Houston-based Lipow Oil Associates.
Brent settled down $1.83, or nearly 3 per cent, at $61.85 per barrel. It fell to $61.35 during the session, the lowest since July 2009.
US crude finished down $2.14, or 3.6 per cent, at $57.81. It fell earlier to $57.34, its lowest since May 2009.
On the week, Brent lost more than $7, or about 11 per cent. US crude tumbled over $8, or 12 per cent.
Both markets have lost about 46 per cent of their value since their June highs, when Brent stood at above $115 and US crude at around $107.
The IEA outlook had a greater impact on Friday's market than data from US oil services firm Baker Hughes showing the number of rigs drilling for oil in the United States were down by 29 last week, the biggest weekly drop in two years.
Voluminous crude from US shale projects has been blamed for much of the global oil glut now, and energy traders have been watching rig data to see if prices that have almost halved since June will prompt a cutback in drilling.
Regulators in North Dakota, one of the largest shale oil producing states in the United States, also said on Friday the state's crude production held steady in October despite strict new rules that aim to prevent wasteful burning of natural gas produced alongside oil.
Related Articles
Jan 20,2016
LONDON — Unseasonably warm weather and rising supply will keep the crude oil market oversupplied until at least late 2016 and could push the
Dec 16,2014
Crude prices came under renewed pressure on Monday, and Brent hit five-year lows of nearly $60 a barrel after producers grouped under the Organisation of Petroleum Exporting Countries (OPEC) said it would stick to its decision not to cut output despite fears of a world awash in oil.
Feb 14,2015
Oil closed up for a second straight week on Friday after another drop in the US rig count, and Brent crude hit a 2015 high above $60 a barrel, but market skeptics cautioned the rally could fade because supplies keep coming.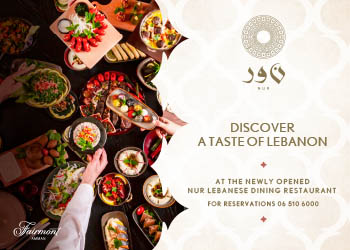 Newsletter
Get top stories and blog posts emailed to you each day.