You are here
After a pause, US Fed likely to hike interest rates to 22-year high
By AFP - Jul 23,2023 - Last updated at Jul 23,2023
Washington — After pausing in June, the US Federal Reserve (Fed) is widely expected to hike interest rates again on Wednesday, adopting its most restrictive monetary stance for 22 years despite recent signs of slowing inflation.
After 10 consecutive hikes in just over a year, the Fed halted its aggressive campaign of monetary tightening last month to give policymakers more time to assess the health of the US economy, and the impact of recent banking stresses on lending conditions.
In the weeks since, positive upgrades to economic growth and cooler inflation data have reinforced the likelihood that the Fed's rate-setting committee will vote for a quarter percentage-point hike on July 25-26.
This would raise the federal funds rate to a range between 5.25 and 5.5 per cent — its highest level since 2001.
"If I had to bet, I would bet they would raise the Fed funds rate 25 basis points at the next meeting," Joseph Gagnon, a senior fellow at the Peterson Institute for International Economics (PIIE), told AFP.
"The cooling of the economy is only happening slowly," Bank of America's Chief US Economist Michael Gapen wrote in a recent investor note.
"We think most committee members believe further rebalancing of supply and demand is needed to ensure disinflation will continue," he added, explaining why he expects another hike on Wednesday.
Futures traders now assign a probability of more than 99 per cent that the Fed will hike its base rate by 25 basis points at its next meeting, according to CME Group.
While a July rate hike is now widely expected, questions remain about how much further the Fed will need to go this year to bring inflation back down to its long-term target of two per cent.
Recession risk fades
Since the Fed's decision to pause in June, its favored measure of inflation has slowed to less than 4 per cent year-on-year, while unemployment has remained close to record lows.
Economic growth has also been revised upward significantly for the first quarter on the back of stronger-than-expected consumer spending.
The positive economic news has raised the chances of a so-called soft landing, in which the Fed succeeds in bringing down inflation by raising interest rates while avoiding a recession and a surge in unemployment.
"We see the line between mild recession and soft landing as increasingly fine and view the probabilities of the latter outcome undeniably on the rise," Deutsche Bank economists wrote in a recent note to clients.
Goldman Sachs recently cut its probability of the US economy entering a recession in the next 12 months to 20 per cent from 25 per cent, although it remains slightly above average postwar levels.
"Recent data have reinforced our confidence that bringing inflation down to an acceptable level will not require a recession," the bank's Chief Economist Jan Hatzius wrote in a note to investors.
Hiking in September?
At its June meeting, Fed officials indicated that they expect two additional quarter percentage-point hikes will be needed this year to tackle inflation.
With the first interest rate hike widely expected on Wednesday, analysts have turned their attention to what the Fed does next.
Some economists predict another rate hike as soon as the Fed's next rate meeting in September, while others think it could hold rates steady once more.
"My feeling is that, although they're going to move slowly, 25 basis points a meeting or even every other meeting, I don't think they're going to stop," said Joseph Gagnon from PIIE.
Due to the uncertainty about September, Fed Chair Jerome Powell's press conference after the rate decision will be closely scrutinised for hints at what the US central bank might do next.
"In the press conference, we look for Chair Powell to provide more clarity on what markers the Committee would need to see to be comfortable moving into an extended hold," Morgan Stanley economists wrote in a recent note to clients.
Related Articles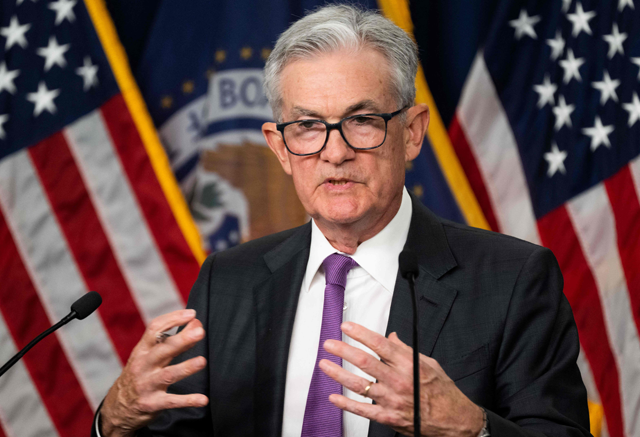 Aug 26,2023
WASHINGTON — The US Federal Reserve (Fed) is prepared to raise interest rates higher — and hold them there — to bring down above-target infl
May 04,2023
WASHINGTON — The US Federal Reserve is widely expected to raise its benchmark lending rate for a 10th — and possibly final — time on Wednesd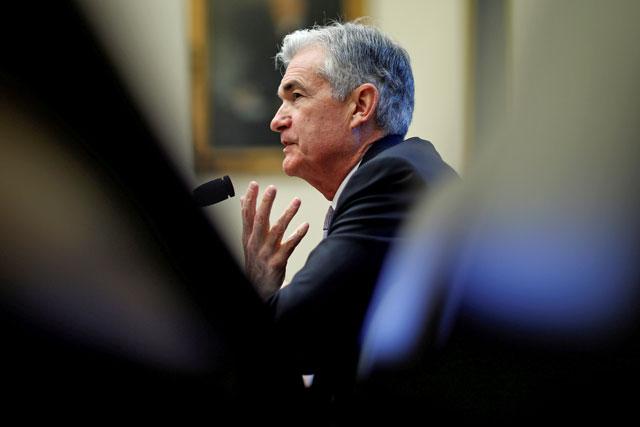 Mar 21,2018
WASHINGTON — The Federal Reserve raised interest rates on Wednesday and forecast at least two more hikes for 2018, signaling growing confide