You are here
Orange Jordan obtains COPC Certificate
Mar 14,2020 - Last updated at Mar 14,2020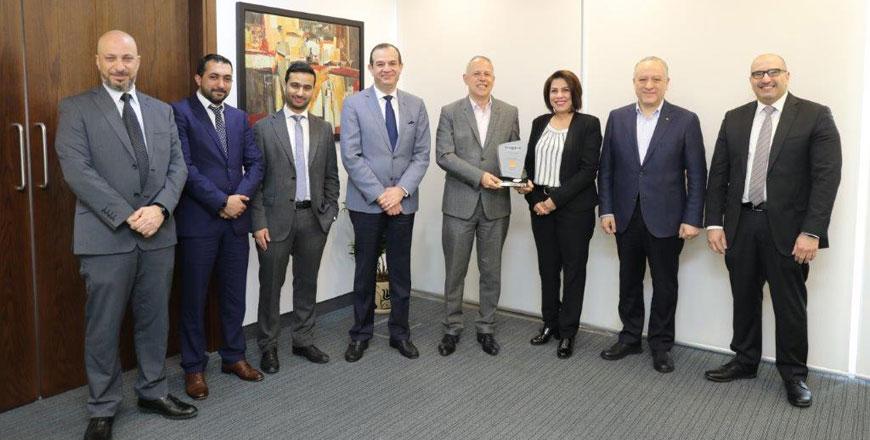 Orange Jordan obtained the certificate of the Customer Operations Performance Centre's (COPC), the world's first institution that is specialised in licensing, operating and monitoring performance of customer service centres.
The company received the certificate after changing customer service culture, becoming the first company that applies the standards of this international certificate in the Kingdom.
Orange Jordan's CEO, Thierry Marigny, said this international recognition is the fruit of three years of work on developing and enhancing employees' skills to serve customers and meet their needs, noting that the certificate was attained by the achievements and innovations of customer service specialists. This certificate represents a significant criterion in evaluating advanced programmes and technologies that contribute to achieving significant progress in the field of customer experience management and efficiency, he added. He noted that this prestigious certificate, sought not only by the telecommunication sector, but also companies in general, encourages Orange Jordan to remain dedicated to excellence and committed to applying best practices in this field in the local market, especially as an Orange Group subsidiary.
Orange is one of the largest telecom companies in the world that provides the latest services to customers everywhere. Since the company considers technological developments and customers' changing needs, it has adopted a new approach to serve its customers, Marigny said, noting that Orange Jordan constantly enhances its tools to go along with the sector's progress and the increasing use of technology. Chief consumer market officer, Naila Al Dawoud said that the company's strategy focuses on providing outstanding services to its users to cater to their interests in light of Orange's global strategy.
The company received this recognition after the employees passed the international institution's exam and training, she said, ensuring that the company's dedicated teams provide excellent services in accordance with the highest international performance standards through all outlets.
Newsletter
Get top stories and blog posts emailed to you each day.