You are here
Huawei Launches Public Cloud Service, start-up programme summit in Jordan
Sep 28,2022 - Last updated at Oct 02,2022
In the presence of Minister of Investment Khairy Amr, and under the patronage of Minister of Digital Economy and Entrepreneurship Ahmad Hanandeh, Huawei on Monday launched public cloud services in Jordan and initiated a start-up programme to support SMEs with advanced cloud services and communication platforms in partnership with international venture capitalists.
Huawei Cloud target is to build the cloud foundation for an intelligent world. It is currently the fastest-growing cloud services provider in the world, operating 65 Availability Zones in 27 Regions.
It has attracted more than 3.02 million developers, 28,000 consulting partners, 9,000 technical partners, 19 data centres, and released more than 250 cloud services, 210+ solutions, and 7,400 KooGallery products five years since launch.
Huawei provides a broad range of ICT capabilities to help all industries go digital. Together with ecosystem partners, the company provides innovative technologies, products, and solutions that help customers build open, secure, and sustainable digital platforms.
With digital transformation picking up pace, cyber security will become a cornerstone of the future digital world. Business success will not be achieved without security, trustworthiness, and privacy protection. Huawei says it continues to place cyber security and privacy protection as a top priority.
Over 70 cyber security certifications were awarded to Huawei. To date, the company have submitted over 65,000 standards contributions in more than 200 standards organisations. Huawei 5G base station was the first to pass the NESAS/SCAS 2.0 evaluation in the industry.
Through Seeds for the Future CSR initiative, Huawei ICT Competition, and many others, the company promotes collaborations between public and private sector entities, educators, and technology companies to develop talent.
In the Middle East, Huawei has set up 167 Huawei ICT Academies, and more than 3,500 students have participated in the flagship programme Seeds for the Future, while over 40,000 students have obtained Huawei certification.
Globally, countries are racing to develop their telecommunications capabilities, specifically in 5G because of its fundamental importance to socio-economic development.
Huawei calls for fair competition and just business environment in 5G business based on technological neutrality approach that considers only the key factors such advanced innovations, best practices, cost, compatibility, profound expertise in global markets.
Related Articles
Oct 31,2022
In the modern era, businesses need connectivity more than ever to enable swift communication, greater efficiencies, and faster decision-maki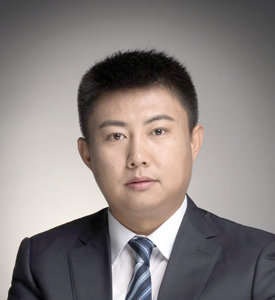 Dec 01,2022
AMMAN — As Jordan enjoys a productive environment for IT development with its vast pool of talent, Huawei Jordan, with its 17-year presence
Dec 13,2022
As research and development (R&D) investments help drive growth, create more jobs, and meet the future demands of societies and nations,