You are here
Airport International Group Foundation celebrates graduates at 'Hirfati' Training Centre
Jul 24,2022 - Last updated at Jul 24,2022
Since its official launch in October 2021, Airport International Group Foundation (AIGF), the executive arm of Airport International Group's corporate social responsibility activities, has continued its efforts in support of Al Jizah, the local community in which Queen Alia International Airport is located.
AIGF held a graduation ceremony recently at the AIGF Training Centre "Hirfati" in Al Jizah to celebrate its beneficiaries. The event was attended by AIGF Vice Chairman Nicolas Claude, AIGF Director Zahia Na'san, AIGF Board Member and Secretary Hazem Khirfan and General Manager of Al Maydan for Community Services Iman Bkyrat, as well as public figures from Al Jizah community and Naua for Sustainable Development.
AIGF celebrated the graduation of 13 young women from the Hirfati tailoring course, eight young women and men from the photography course, as well as 14 young women from the hairdressing course. This latest group raises the total number of Hirfati graduates who are eligible and ready to enter the workforce to 71.
Related Articles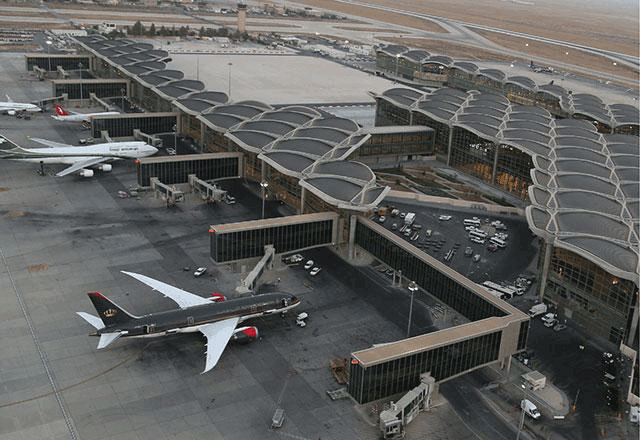 Jan 15,2023
AMMAN — Amid the ongoing recovery from the pandemic and subsequent challenges within the air transport industry, Airport International Group
Oct 27,2021
AMMAN — Following years of community support initiatives, Airport International Group has officially launched the Airport International Grou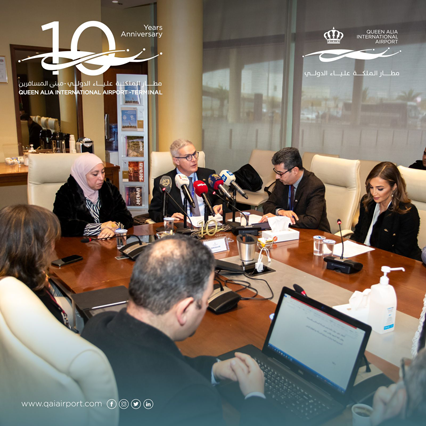 Mar 14,2023
AMMAN — Celebrating the 10th anniversary since the inauguration of Queen Alia International Airport's (QAIA) terminal building, HYPERL